How To Revive Grout With Paint
---
Dunlop Grout Paint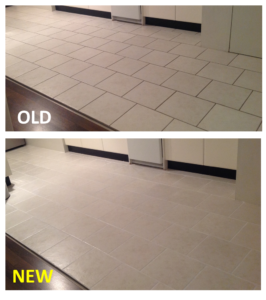 It's easy to revive a tiled are without removing old or discoloured grout or two change the colour of your grout to a contemporary colour. Suitable over most grout joints and can be used both indoors on walls and floors* and outdoors on walls. *Grout Paint may wear faster in areas subject to regular traffic (floors) or frequent exposure to water and chemicals (showers).
---
Application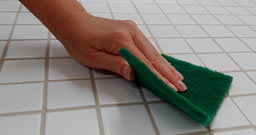 Step 1
Scrub the grout joints with Dunlop Tile and Grout Cleaner and allow to dry thoroughly.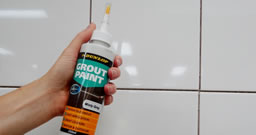 Step 2
Shake the bottle vigorously for 30 seconds whilst squeezing the bottle intermittently.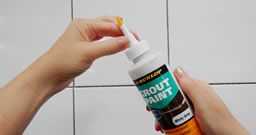 Step 3
Remove overcap then twist the open/close brush applicator to pen in a counter-clockwise direction.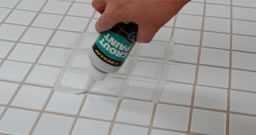 Step 4
Brush the paint into the grout joint, ensuring that the excess paint is not left on the surface of the joint.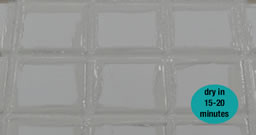 Step 5
Allow the grout paint to set for a minimum of 15-20 minutes (drying times may vary depending on temperatures). Once touch dry, the grout paint can be cleaned off the tile.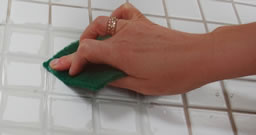 Step 6
Spray a fine mist of water of the project area and let stand for 3-5 minutes. Using a sponge or cloth lightly scrub the excess grout off the face of the tiles and lightly clean the whole project area.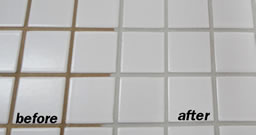 Step 7
Depending on the colour selected, additional coats might be required for an even colour coverage.
---
Handy Hints
Try to avoid getting grout paint onto the tile when applying the grout paint into the joints.
Use our Grout Colour Selector to visualise or explore which grout paint colour suits your tiles.