---
Using Dunlop Coloured Silicone
Flexible sealant for use in joints such as wall and floor joints, tiled surface and bench tops, bath edges, cupboards, splashbacks and movement joints.
Adheres to ceramic tiles, glass, enamel, aluminium, granite, porcelain and sanitary acrylics.
Suitable for indoor and outdoor use, Dunlop Coloured Silicone is waterproof, contains a fungicide to fight mould and is suitable for use in showers.
---
Application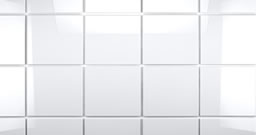 Step 1
Ensure joints and surfaces are dry, clean and free from grease, soap and water.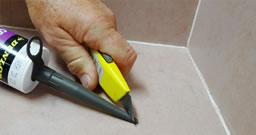 Step 2
Trim end nozzle to obtain correct bead width and place cartridge applicator in caulking gun.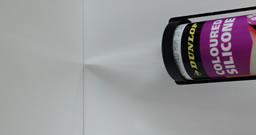 Step 3
Apply sealant in steady continuous bead ensuring good contact with both sides of the joint. Tool off with a moistened spatula to finish the joint smoothly before a skin forms.
Step 4
If the silicone has dried on the surface, clean with white spirit solvent to soften the silicone then scrape off with a blade.
---
Handy Hints
Select a Dunlop Coloured Silicone that matches your Dunlop Coloured Grout and complements your tiles.